NK4WD Land Rover Owner Magazine Article
Check out NK4WD's write up in the Land Rover Owner Magazine regarding a custom Land Rover Defender they prepared.
'The owner wanted a Land Rover that was primarily to be used for taking the family dogs out, but was also super comfortable for occasional trips to his office in London'
DEFENDER MAKEOVER
The once flat-black Defender is now resplendent in a very special metallic black finish. Subtle. A NAS-style (North American-spec) rear bumper, LED rear lights, and a plated and colour-coded rear crossmember bring the '1950s' rear end well and truly into the 21st century. The 70 per cent-tinted Masai rear windows complement the coachwork and give a completely new look to the load area. The rest of the windows are tinted too, not by as much (that's illegal) but enough to calm the glare on a sunny day and to help with the overall restrained look of the vehicle. Colour-matched mirror housings, mirror arms, door handles and wiper arms represent an attention to detailthat might go unnoticed if it weren't pointed out. The same goes for the chequerplate on the tops of the front wings – by design it practically disappears when colour-matched to the rest of the body. The front has also received its fair share of attention. HID headlight units pierce the darkness in a way that Joseph Lucas never dreamed of, and the different light surrounds and radiator grille help change the front aspect. The most obvious change is the bi-plane front bumper – a one-off created by Dave just for this
build. Already fitted to it are LED day running lights, and by the time this feature appears it will also have been fitted with parking sensors to complement those on the rear. With the on-road brief in mind, the final task to ?t new springs to lower the vehicle by two inches and team them with a set of adjustable dampers to tune the ride. Key to completing the outside look is a set of ultra-sexy 18-inch Kahn Design alloys wrapped with low-profle tyres.
Please read the full article below: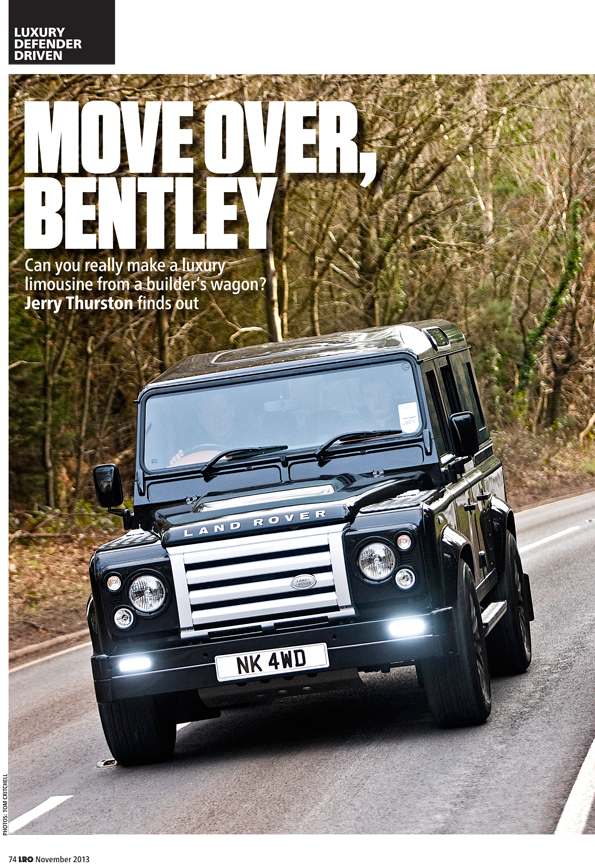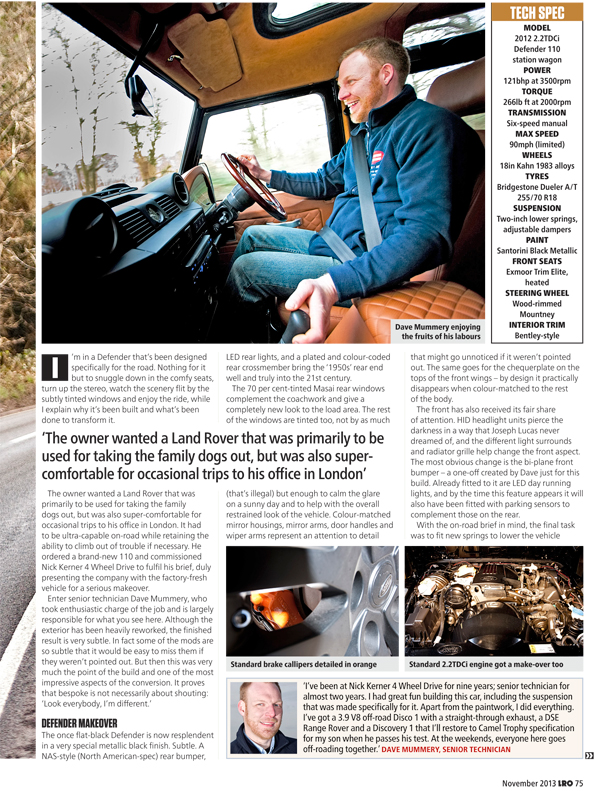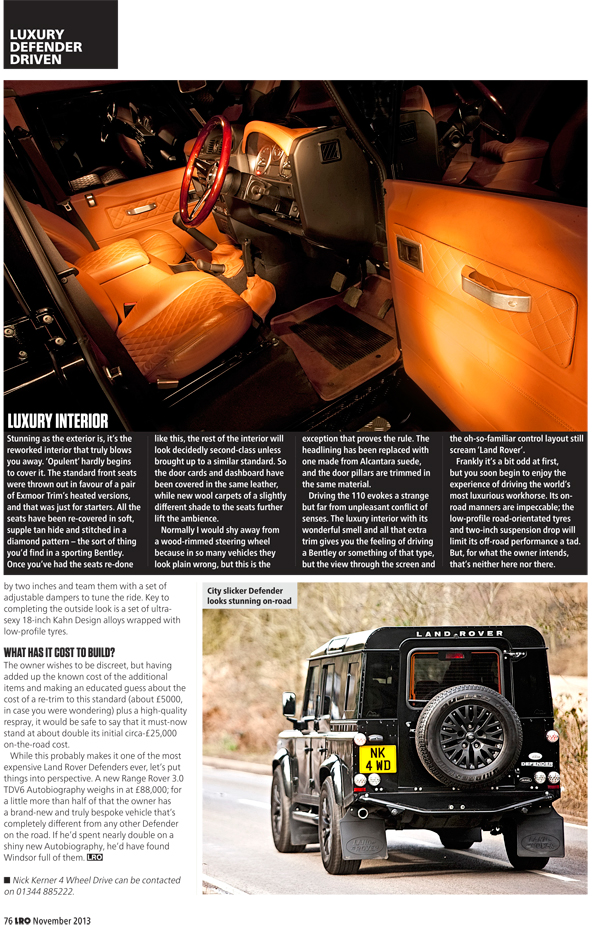 Download the full article here…