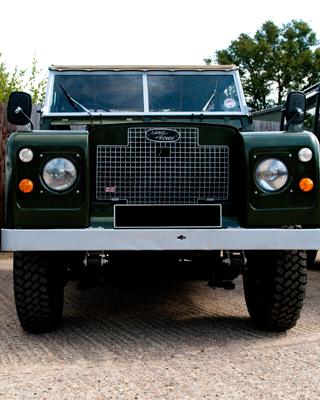 Restoration Projects
At NK4WD, we can undertake any level of restoration project works (whether that be partial or full) on your treasured vehicle. This could be on a Series 1, 2 or 3 Land Rover or any other Land Rover product.
We will also take on other vehicle restoration projects so please feel free to speak to us about your requirements.
We aim to achieve the majority of the restoration project in house using our highly experienced and skilled team however when some specialist works require additional assistance. We only outsource to independent specialist companies that have the similar highest of standards to ourselves.
Please do not hesitate to contact us if you would like to discuss any aspect of restoration works to your vehicle.

NK4WD can take on restoration works in the following areas:
Engine Rebuilds
Gearbox Reconditioning
Clutch Replacement
Axle Reconditioning
Electrical Works
Wiring Looms
Welding
Wheels
Trims
Bodywork